This is my very first dog show! I enjoy watching dog shows on TV, but to see a variety of handsome, well-groomed dogs walking/running just inches away is even more exciting.

This annual dog show taking place in the David Lawrence Convention Center on March 29 and 30 was hosted by the Western Pennsylvania Kennel Association (WPKA).
www.wpka-inc.org/WPKADogShow.htm

I thought I am familiar with different  dog breeds, but it turned out that I can't recognize some of them.  Time to read the dog encyclopedia again.  For example, anyone knows what this dog breed is?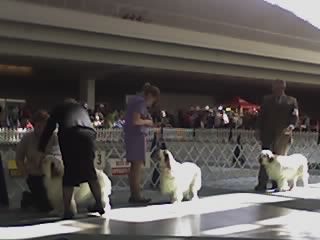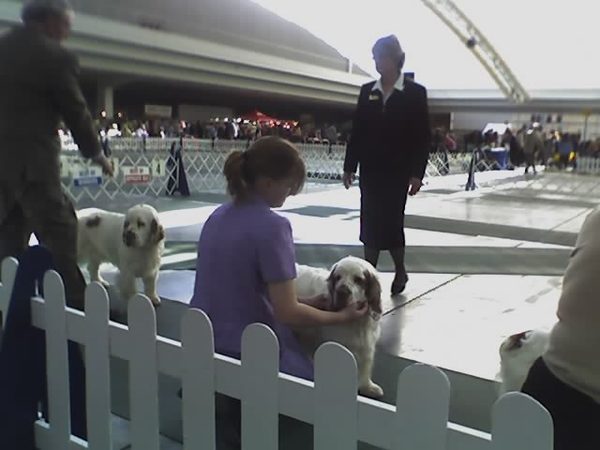 This cute guy is the champion of the Terrier Group.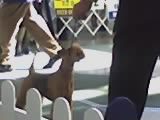 It was fun to watch dog agility contests.  Some dogs seemed to get lost…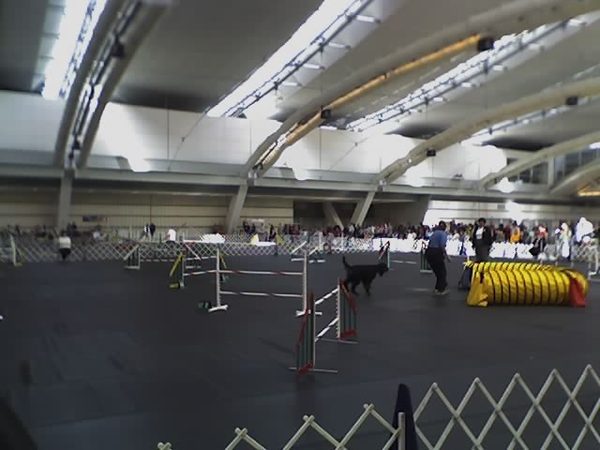 Some were indeed agile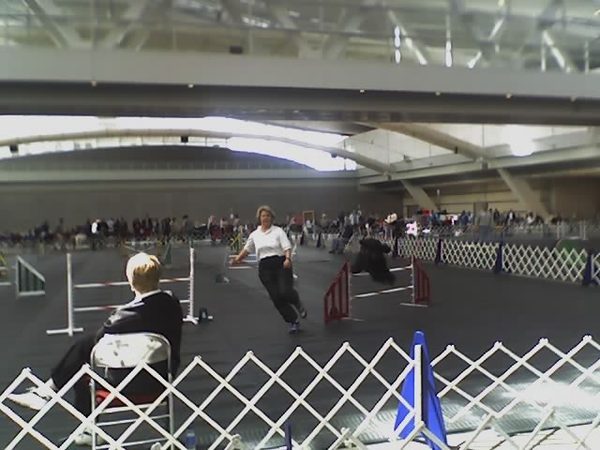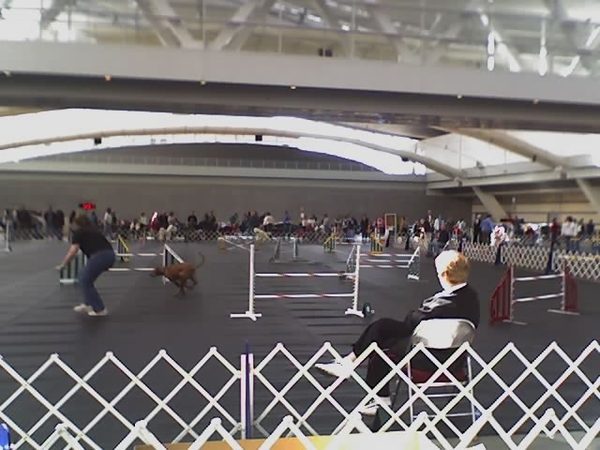 and one dog was too agile to keep on the right track T_T
The crowd burst into laughter and the poor pup was forced to scratch from the contest.

Adorable Japanese Spitz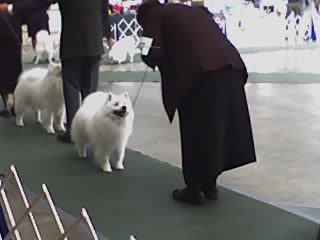 Giant Poodle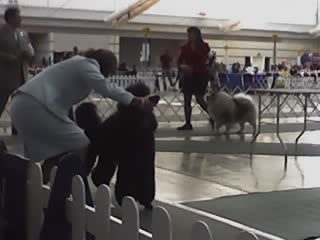 Handsome Dalmation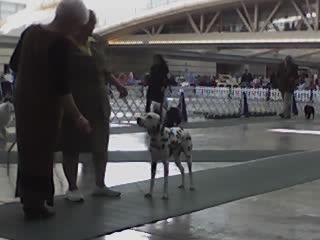 Cute Shiba Inu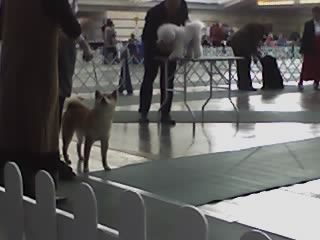 I loooooooove plus-sized dogs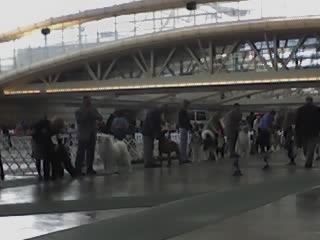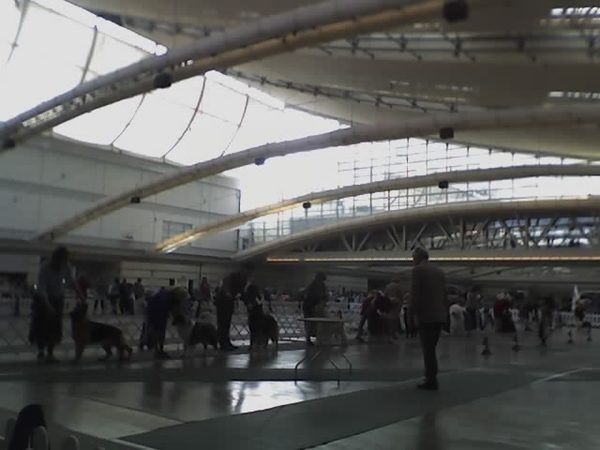 Fluffy Old English Sheepdog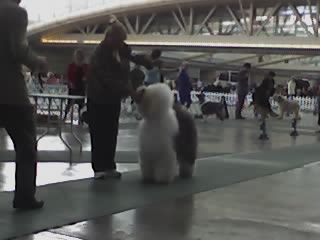 A  running mop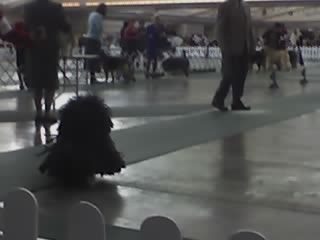 The giant in this dog show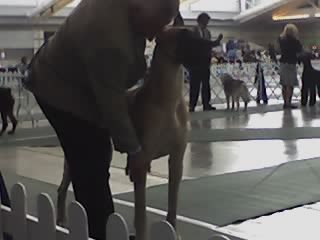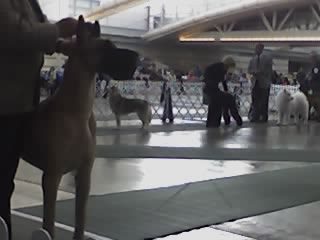 Giant Schnauzer can be very large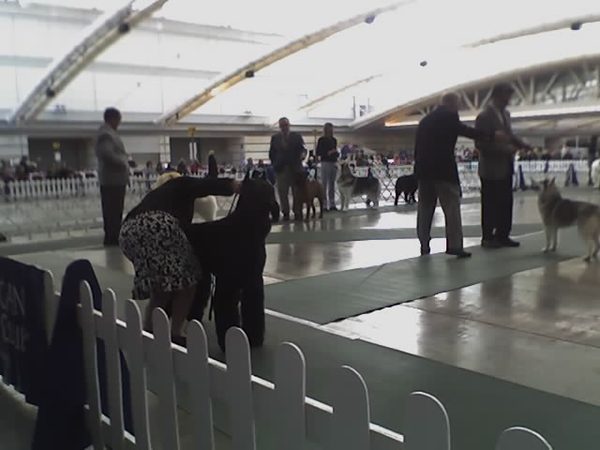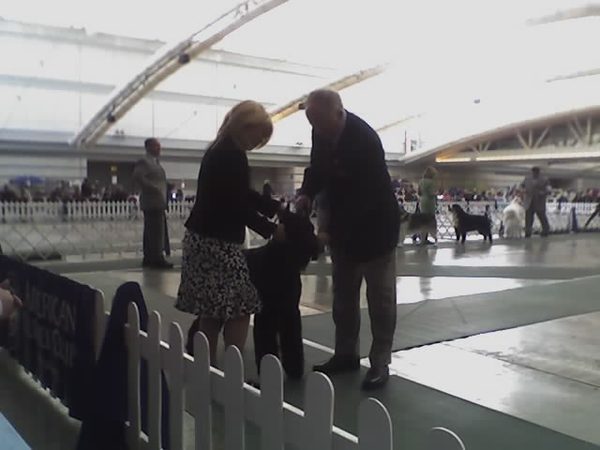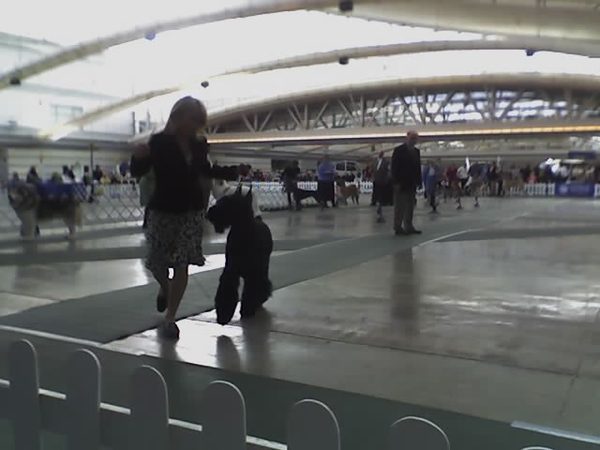 Alaska Malamute looks like Siberian Husky, only way larger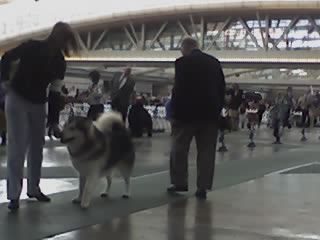 Sweet big dog Great Pyrenees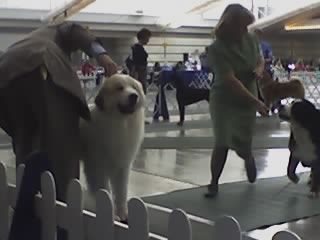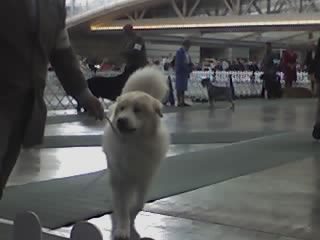 Conclusion: I need a real camera, not just a cell phone with lens
---
Posted by Ingrid Liao on April 1st, 2008 :: Filed under
Animals
,
Life
Responses are currently closed, but you can
trackback
from your own site.
---